HELLA Alternator 8EL 011 710-921 FOR Escort Fiesta Turnier Orion Granada Montego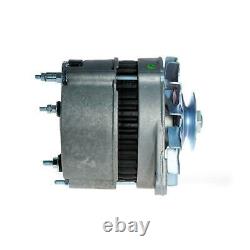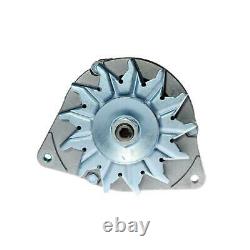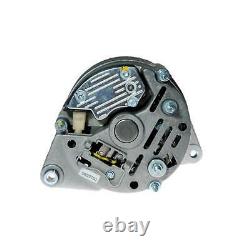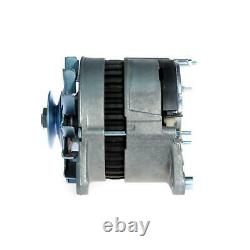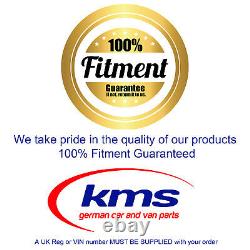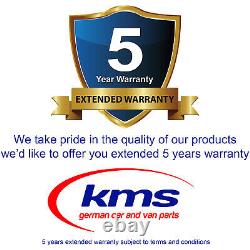 HELLA Alternator 8EL 011 710-921 FOR Escort Fiesta Escort Turnier Orion Granada Granada Turnier Montego Escort Express Sierra Range Rover Sierra Turnier 200 Metro Courier Cortina Turnier Genuine Top German Quality. Belt Tensioner Wheels & Bkts.
Mirror Heads, Housing & Motors. 12HA85AA, 12HL, GSH, J3E, L3E, GSE, GSG, GLB, JLB, JLA, JBB, F6D, F6B, FUC, FUA, L4B, LR2, LRB, LNB, LJB, NYP, YYH, YYP, PYA, PRE, TKB, GLC, GSF, JPC, F6C, F6A, FUD, FUB, LUD, GUE, GUD, G6A, J6B, J6A, F6G, F6F, LJF, J4B, L1E, LRA, LR1, LNA, YYT, PRT, LUB, FUH, F4B, L1H, PRG, YYU, PYU, LUG, LUK, LUJ, JBD, JBA, LUC, FUAA, TLB, PR6, PR5, JBC, L1K, NWR, LP2, 11D, 31D, 25D, 24D, 20HT, 14K4C, 14K4D, 14K2D, 14K2A. UK Reg No/Vin MUST be supplied. The compatibility is only a guide. A UK Reg or VIN number MUST BE SUPPLIED as in many cases there is a "choice" depending on chassis numbers. We cannot be held responsible if this is not supplied or is supplied after despatch.
Images of Actual Item, colour variations possible Number of ribs: 1 Used part return not required Alternator Charge Current [A]: 55 New part without deposit Pulleys: Pulley Belt Pulley Ø [mm]: 61 Voltage [V]: 14. Any of the brands above, equivalent or OE supplier brands may be supplied UNLESS customer specifies. OE Part Number (or Equivalent).
CASCO : CAL25108GS, EAA : EAA-211232, EAA : EAA-211589, EAA : EAA-221073, EAA : EAA-221259, EAA : EAA-221259-R, ELSTOCK : 28-0809, ELSTOCK : 28-3519, ERA : 210204A, EUROTEC : 12036020, FRIESEN : 9036025, HC-Cargo : 111289, HC-Cargo : 111362, HELLA : 8EL 725 707-001, HERTHBUSS ELPARTS : 32036010, MAGNETI MARELLI : 063534890930, MESSMER : 210204A, PowerMax : 89212648, SANDO : 2025108.0, SANDO : 2025108.1, SERCORE : 280153, SERCORE : 280329, UNIPOINT : F042A0H034, UNIPOINT : F042A0H040, VALEO : 436687, VALEO : 437379, VALEO : 747904, VEMO : V25-13-36020, WAI : 20230N, FORD : 1005370, FORD : 1005370, FORD : 5026096, FORD : 5026102, BOSCH : 0120488176, BOSCH : 0120488182, BOSCH : 0120489090, BOSCH : 0120489093, BOSCH : 0986036020, BV PSH : 595001055100, BV PSH : 595001055320, EAA : EAA211232, EAA : EAA211589, EAA : EAA221073, EAA : EAA221259, EAA : EAA221259R, ELSTOCK : 280809, ELSTOCK : 283519, HELLA : 8EL725707001, SANDO : 20251080, SANDO : 20251081, VEMO : V251336020. Any of the brands above / below, equivalent or OE supplier brands may be supplied UNLESS customer specifies.
Our couriers will usually deliver between 7am to 7pm (Monday to Saturday). Estimates can be provided beforehand but prices may differ upon ordering. Lease note all orders are'processed' and not necessarily'despatched' within 1 day of receiving your order with vehicle details (as clearly requested on all our listings). Once our despatching warehous has received we will despatch your part(s) on the option you have opted for ie Express or Economy. Such charges are the responsibility of the customer and NOT included in our prices. Prices quoted for International deliveries apply to those areas the Carriers deliver to on a regular basis.
If your address falls outside of this the Carrier may charge a "remote area surcharge" that will need to be paid by the customer in order to have the parcel delivered. Should you wish to take the item as is please ensure it is listed as "damaged", "opened" or "tampered" with when you sign for it. Lost/damaged orders Claims for damage or loss in transit must be made in writing within 12 days from date of dispatch.
KMS will not be liable for any consequential losses incurred due to any problems with their deliveries, such as late or damaged deliveries. Upon receipt, all products will be inspected and at our discretion, credit may be refused.
All damages must be reported to us within 24 hours in order for us to raise any claims with our couriers. Any claims after 24 hours cannot be accepted. If you have any problem with your order, please give us a chance to put it right for you by contacting our Customer Service Team. We always aim to reply to all messages within 24 hours. Help is available Monday to Friday from 8.30am to 5.30pm, and on Saturdays from 8.30am to 1.30pm.
This item is in the category "Vehicle Parts & Accessories\Car Parts & Accessories\Starters, Alternators, ECUs & Wiring\Alternators & Generators". The seller is "kmspartsonline" and is located in this country: GB. This item can be shipped worldwide.
Brand: HELLA
Manufacturer: HELLA
Manufacturer Part Number: 8EL 011 710-921
Manufacturer Part Number 1: CASCO : CAL25108GS, EAA : EAA-211232, EAA : EAA-211589, EAA : EAA-221073, EAA : EAA-221259, EAA : EAA-221259-R, ELSTOCK : 28-0809, ELSTOCK : 28-3519, ERA : 210204A, EUROTEC : 12036020, FRIESEN : 9036025, HC-Cargo : 111289, HC-Cargo : 111362, HELLA : 8EL 725 707-001, HERTHBUSS ELPARTS : 32036010, MAGNETI MARELLI : 063534890930, MESSMER : 210204A, PowerMax : 89212648, SANDO : 2025108.0, SANDO : 2025108.1, SERCORE : 280153, SERCORE : 280329, UNIPOINT : F042A0H034, UNIPOINT : F042A0H040, VALEO : 436687, VALEO : 437379, VALEO : 747904, VEMO : V25-13-36020, WAI : 20230N, FORD : 1005370
Manufacturer Part Number 2: FORD : 1005370, FORD : 5026096, FORD : 5026102, BOSCH : 0120488176, BOSCH : 0120488182, BOSCH : 0120489090, BOSCH : 0120489093, BOSCH : 0986036020, BV PSH : 595001055100, BV PSH : 595001055320, EAA : EAA211232, EAA : EAA211589, EAA : EAA221073, EAA : EAA221259, EAA : EAA221259R, ELSTOCK : 280809, ELSTOCK : 283519, HELLA : 8EL725707001, SANDO : 20251080, SANDO : 20251081, VEMO : V251336020
Original Part Number: 8EL 011 710-921
Other Part Number: HEL8EL011710921
Part Manufacturer: HELLA
Reference OE/OEM Number 1: HELLA : 8EL011710921, FORD : 1 005 370, FORD : 1005308, FORD : 1610118, FORD : 5 026 096, FORD : 5 026 102, FORD : 5008989, FORD : 6136946, FORD : 82FB10300BB, FORD : 82FB10300EA, FORD : 83BB10300HA, FORD : 85BB10300DA, FORD : 86AB10300AA, FORD : 86AX10300AB, FORD : 86AX10300DB, FORD : 87BB10300BA, FORD : R86AX10300AB, PERKINS : 185046410, AES : IA0400, AES : IA0415, AS-PL : A4011, BOSCH : 0 120 488 176, BOSCH : 0 120 488 182, BOSCH : 0 120 489 090, BOSCH : 0 120 489 093, BOSCH : 0 986 036 020, BV PSH : 595.001.055.100, BV PSH : 595.001.055.320, CASCO : CAL25108AS, CASCO : CAL25108GS